People's Republic of China storm to victory in women's quadruple sculls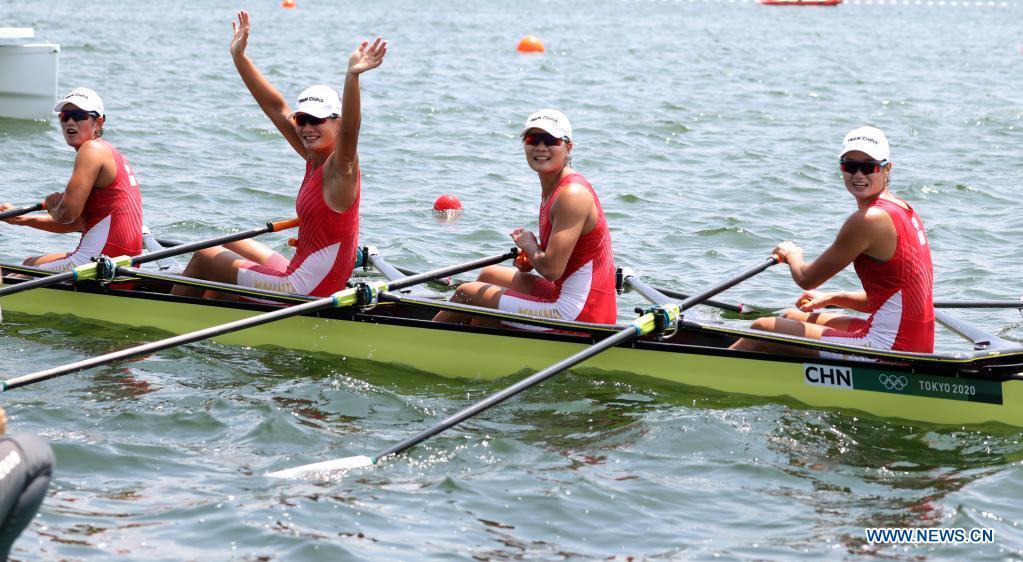 People's Republic of China won the women's quadruple sculls in spectacular fashion, setting a world best time in the process.
The crew of CHEN Yunxia, ZHANG Ling, LYU Yang and CUI Xiaotong finished in 6:05.13, shaving more than a second off the previous best time, set by the Germany in 2014.
The People's Republic of China are the only non-European country to win gold in this event - they won the event in 2008 in Beijing.
The race was never close. The Chinese team led from the start and were never in danger of being challenged.
The rest of the field were left fighting for silver and bronze.
The triumphant rowers, who are the 2019 world champions, said that although winning the title looked easy, it was anything but. They added, "With this gold medal today, it feels like all the not-so-easy has become easy."
Poland won that battle, although they finished more than six seconds behind the People's Republic of China for the silver.
"It was a dream come true. It was a very tough year, but we couldn't be happier right now," said Katarzyna Zillmann on Poland's second-place finish.
"We are prepared for this day, not the other days this year but this day.
"My bow, Agnieszka (Kobus-Zawojska), said 'bronze, bronze!' and then, 'silver, silver!' and we couldn't be happier right now."
Reflecting on the fact that half of her team won bronze at the Rio Games in 2016, Zillmann added, "It's really amazing that other girls have the bronze already from the Rio.
"We were the youngest ones, me and Marta (Wieliczko). We are mixed together - experienced, and young and hungry.
"We are really, really different characters, but at the end we can make something special."
Australia won bronze in 6:12.08 for the country's fourth medal of the day.
"It's just amazing, I don't think it'll ever sink in," said Thompson on her crew's bronze medal for Australia. "We just went out there trying to do our best and that was exactly what we did.
"We came through right to the end making very stroke count. We're just in disbelief."
Germany, who were the defending champions, finished in a disappointing fifth place.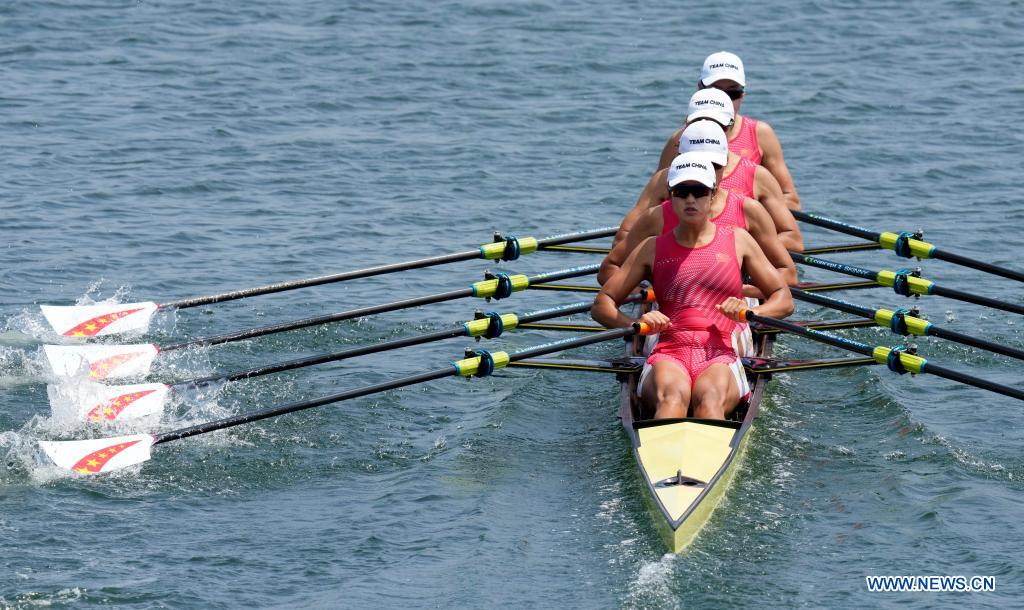 ---